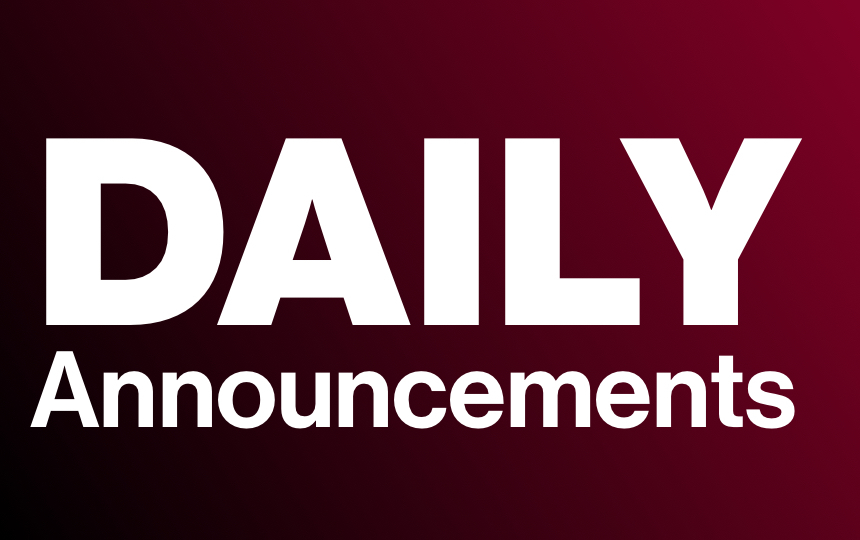 9-14-20 Announcements
Anthony Baldwin
Monday, September 14, 2020
Announcements (9/14/20)
Good Morning! Today is Monday, September 14, 2020 and here are today's announcements:
Congrats to the Marion XC team and community on hosting the Steeplechase Invite last Saturday. Notable finishes from the Marion team include JH Medalists Maddox Lodholtz, Britton Nowland, and Olivia Bobon. HS Medalists include our ladies 2 Mile team finishing 3rd and consisting of Nolah Grundy, Elizabeth Fouch, and Andrea Weaver.

Attention: Due to COVID-19 regulations you must have a ticket from an athlete to attend an athletic event. Each athlete will be given 2 tickets to give to spectators per event. The athletes will receive their tickets from their coaches prior to the event.

After school tutoring begins this week for any 7-12 grade student. It will be held every Tuesday and Thursday in Mrs. Grimm's room(#8) right after school until 4:00 pm. Students must be picked up promptly by a parent by 4:00 pm. All school rules apply including social distancing and wearing masks. It is a time to work on assignments, retake or take quizzes and tests. It is not a time to hangout with friends.

This Week's Events Are:

Tuesday, September 15, 2020

JH & JV Volleyball vs Grand Traverse Academy, Away 4:30 pm, Bus Time 2:20 pm

After School Tutoring in Mrs. Grimm's Room, 3:05 pm-4:00 pm


Wednesday, September 16, 2020

JH & Varsity Cross Country WMD Jamboree at Mason County Eastern, 4:15 pm, Bus Time: 2:00 pm

Thursday, September 17, 2020

Constitution Day

After School Tutoring in Mrs. Grimm's Room, 3:05 pm-4:00 pm


JV Football vs Mesick, Home 6 pm

JH, JV, & Varsity Volleyball vs Walkerville, Away 5:00 pm, Bus Time 2:40 pm

Friday, September 18, 2020

Varsity Football vs Mesick, Away 7:00 pm, Bus time 5:00 pm

Saturday, September 19, 2020

Varsity Volleyball vs Onekama, Away TBA

JH & Varsity Cross Country at Evart HS, 10:00 am, Bus Time: 8:30 am
Have a Wonderful Day!