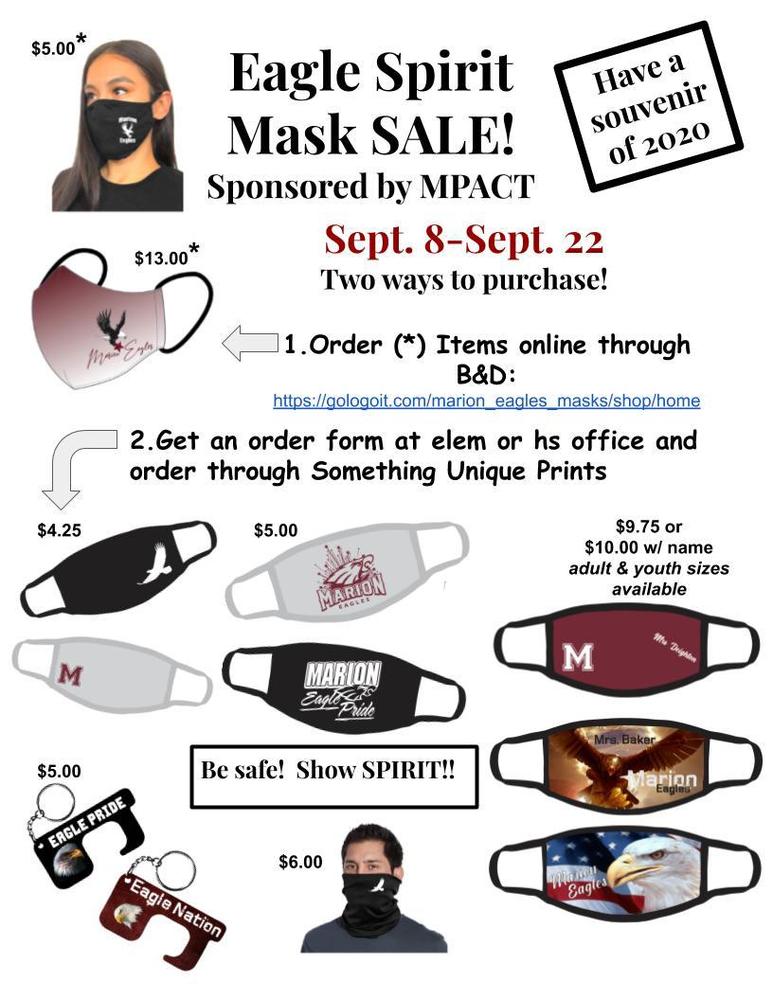 MPACT Sponsors an Eagle Spirit Mask Sale
Heather Deighton
Monday, September 07, 2020
Are you tired of your mask options already? Do you love to show some EAGLE PRIDE and need a mask for sporting events? Maybe you'd just like a souvenir of the times to share with future generations? Here is a sale is for you!
Marion Peer Advisory Council for Teens (MPACT) is sponsoring an Eagle Spirit Mask Sale! This sale has two purchase options. (Yes, you can order both ways!) The sale runs from Sept. 8 to Sept. 22, so make your selections and get your order in!
Option one is to go online at: https://gologoit.com/marion_ea... and order through B & D with a credit card.
Option two is to obtain an order form from the elementary or the high school office to order through Something Unique Prints. This form has masks and a no-contact key chain (for hooking to open doors, etc)
Don't wait! Call your friends & family and order today! MPACT is pleased to bring you this sale and keep our community strong and proud!