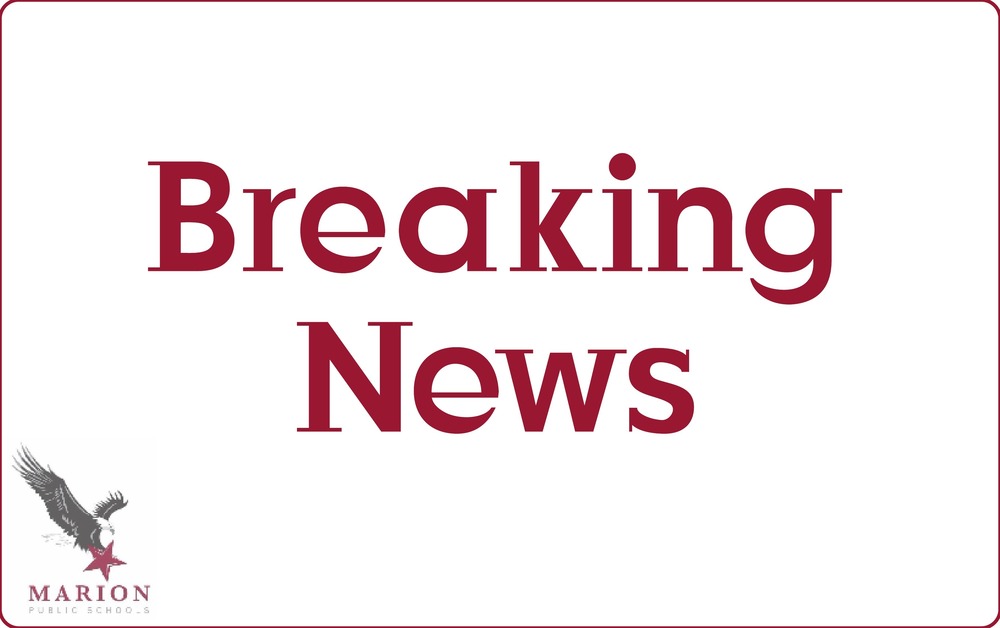 K-6 Returns to Face to Face, 7-12 Continues Virtual Instruction
Anthony Baldwin
Monday, December 07, 2020

12-7-2020
Dear Parents and Community Members:
The state has recently extended the order that mandates remote learning for high school students another 12 days. The first day that high school students would be allowed to return to school is the first day of our Winter Break. As a result, Marion Public Schools will continue to offer remote learning for students in grades 7-12 until Monday, January 4, 2021. We will continue to offer meals to students for the scheduled days of instruction.
Students in grades Kindergarten through 6th grade will resume face to face instruction on Wednesday, December 9, 2020. Wednesday, December 9th is scheduled to be a half-day of school so students in grades Kindergarten through 6th grade will only be in school a half-day. Dismissal time will be 11:30 am.
We would like to thank you for your continued support and flexibility during these challenging times.
Educationally yours,
Steve Brimmer
Superintendent