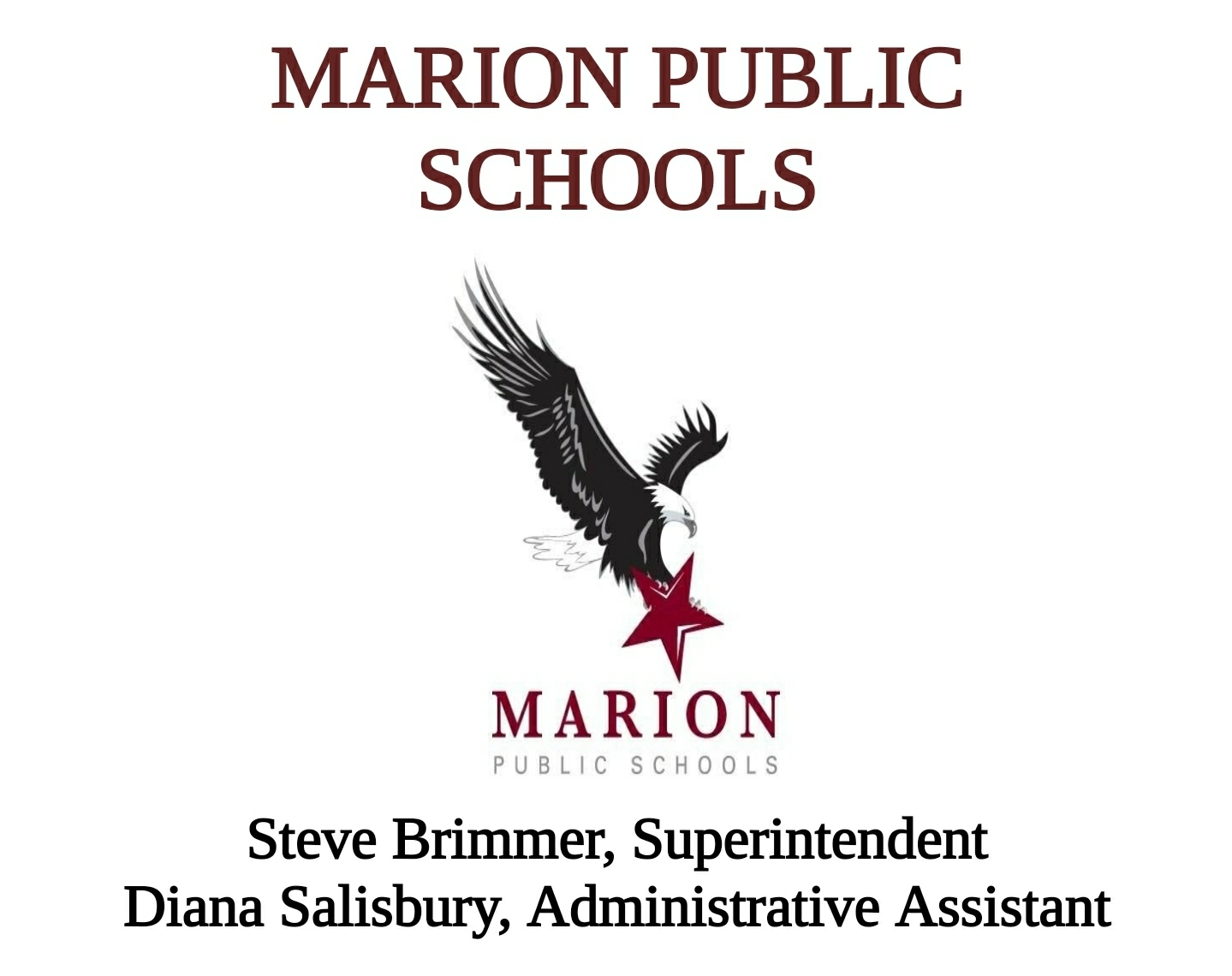 11-9-2020
Hello Marion families. We want to thank you for partnering with us this fall term to keep our doors open, providing the best educational experiences for our students. In partnership with the health department, we continue to measure the impact of COVID on our student population. There are many mitigating factors that impact our ability to remain open, such as:
percent of students and/or staff impacted by COVID and/or quarantine

staffing levels

ability to contact trace accurately

community risk levels

feedback from our local medical professionals

other factors including but limited to our ability to provide students consistent and meaningful learning opportunities
Unfortunately, the Covid-19 exposure impact at Marion Elementary School has increased to a level where kindergarten, first grade, and second grade will have to transition to virtual education through November 17th. Students will be responsible for working on their classes in the hybrid learning environment. Staff will be contacting families to give details about the virtual learning process. Students in kindergarten, first grade, and second grade should plan to return to school on November 18th, unless otherwise directed by the Health Department.
If you are interested in picking up breakfasts and lunches for your child during this time period, please contact our food services at ledstrom@marion.k12.mi.us.
Parents and community members are reminded to continue to monitor for symptoms of COVID-19, which are on the CDC website and included on our at-home screener. Contact your primary care physician if further support is needed. We will continue to evaluate each building, in collaboration with the Health Department, to determine further district closures.
Thank you for your continued patience and cooperation,
Marion Public Schools