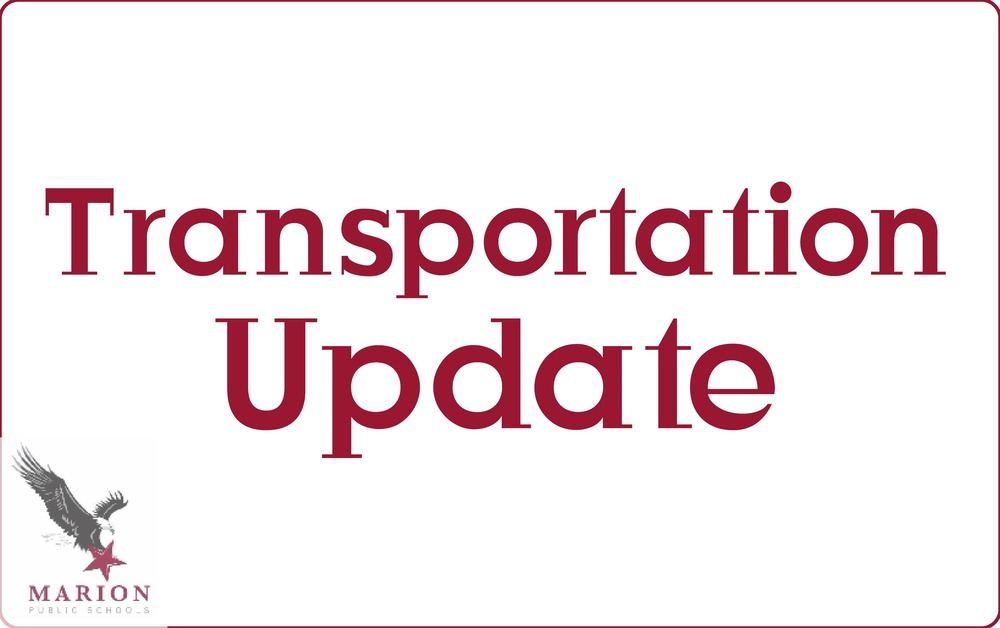 Transportation Update
Anthony Baldwin
Tuesday, December 08, 2020

12-8-2020
Dear Parents:
With only grades Kindergarten through 6th grade coming to school from now until Winter Break, there will likely be some adjustments made to the pickup and drop off times for the students that ride busses.
It is possible that the school busses will pick up your child later Wednesday, and each day thereafter, than normal. The busses could arrive up to 45 minutes after the normal time that students are picked up.
Similarly, the dropoff time after school could be earlier than the typical dropoff time. Students could be getting dropped off up to 35 minutes earlier after school than they normally would.
If you have any questions, please contact the bus garage at 231-743-2486, then press 4.
We appreciate your understanding and flexibility as we navigate these unusual times!
Educationally Yours,
Steve Brimmer
Superintendent