Ladies and Gentlemen, This is Chris Arrington of Marion Public Schools. This text and voicemail is simply a TEST of our new Automated Messaging Application. Our district now has its own app, which is free to download at the Apple or Google Play Store! I am not sure about the Apple Store, but when it comes to Android devices, go to Google Play and type in "Marion Public Schools" or "Marion PS". Regardless of what you type in, you need to look for our traditional logo (on our letterhead). Consider the App as your "One Stop Shop" for all district news and happenings. We will also have a new website that will be packed with information! Please make sure anyone in your home who wants "Robo-Calls" (For snow days and time-sensitive communications) has corrected and updated phone information on file in our offices. Thank You

Congratulations to the Marion Jr/Sr Choir for their great festival performance today! They worked very hard and earned a II medal rating! Keep it up!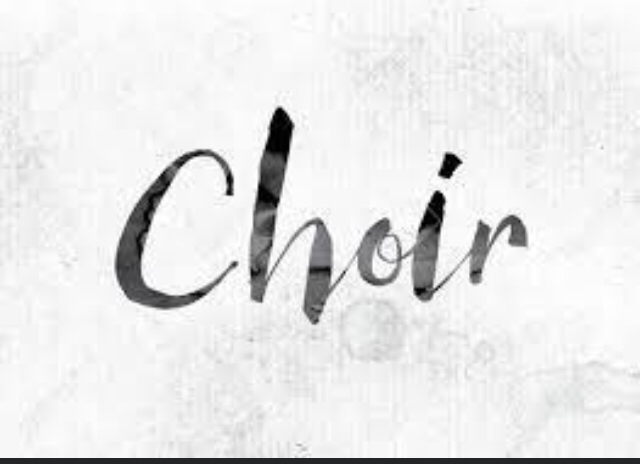 Marion Public Schools is launching a new mobile app that helps students, parents, and community members know what is happening on campus, right from their phones. We know that families are using smartphones as a primary means to communicate. That's why we've created an app that is custom-built for mobile. On the app, you can find documents, contact information for staff, and event information. You can download the app for free from the Apple App Store or Google Play.

Two wins tonight for girls jv and varsity basketball! The varsity team is now 11 and 3 in conference and 14 and 4 overall. Score of their game tonight was 50-27. Way to go, Eagles!! ♥️🦅🏀

Attention MHS choir members and parents: Because of the weather forecast for tomorrow, festival has been moved to Wednesday. Please know that CHOIR FESTIVAL IS ON WEDNESDAY, FEBRUARY 19. Please contact Ms. Cannell with any questions. Thank you.

The varsity boys basketball team scored a W tonight! Go Eagles!! ♥️🦅🏀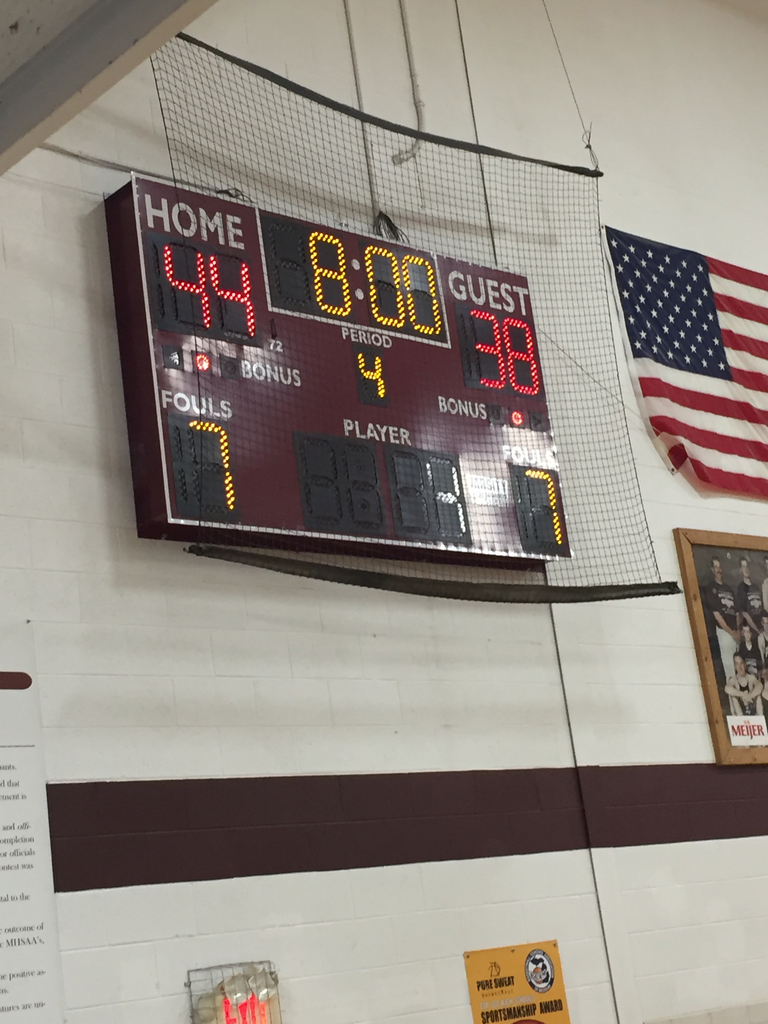 Marion Peer Advisory Council of Teens (MPACT) is having two fundraisers at tonight's home boys basketball game. JV starts at 6:00. Come out to cheer on your Eagle teams and support MPACT with School Store table and Chuck-a-Duck. ♥️🦅🏀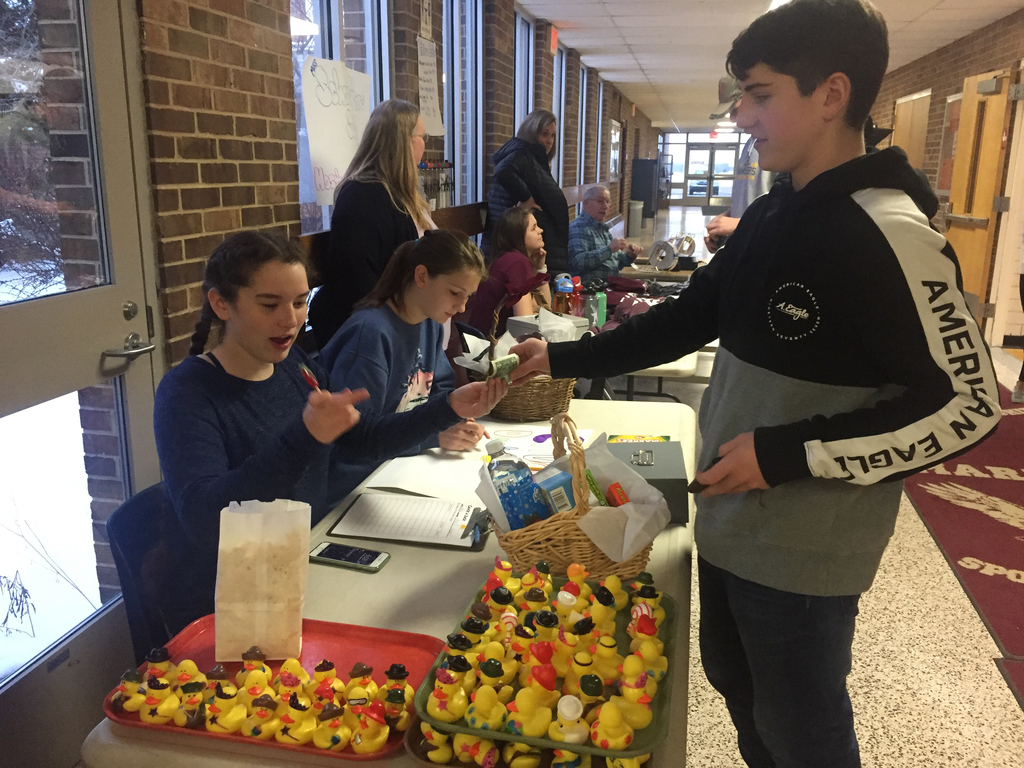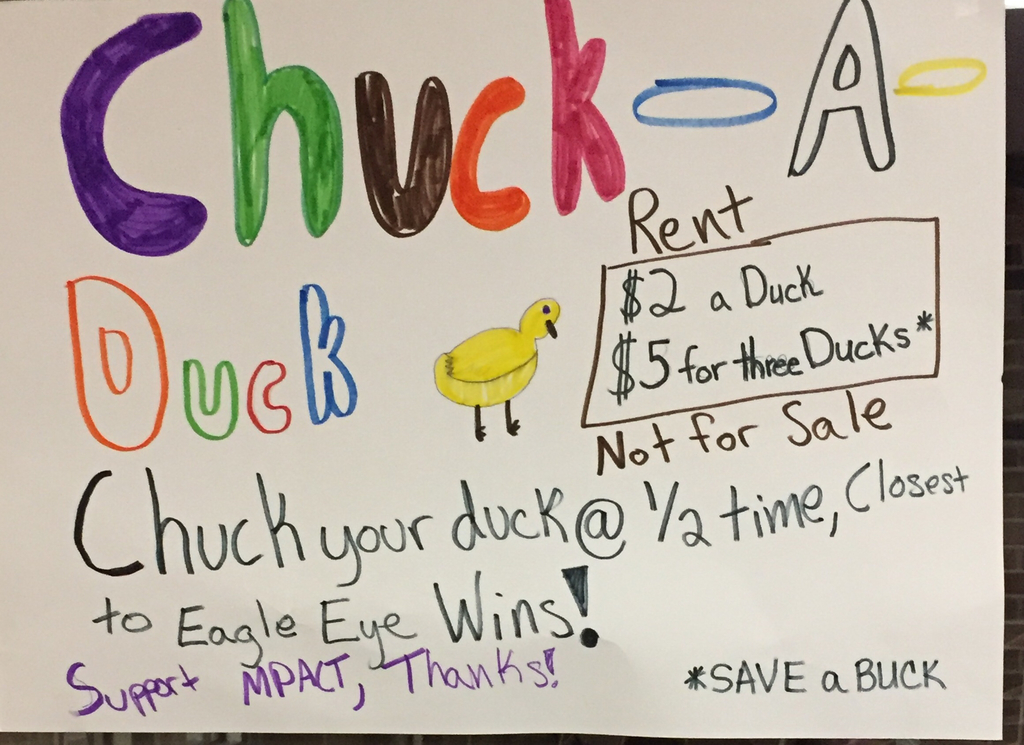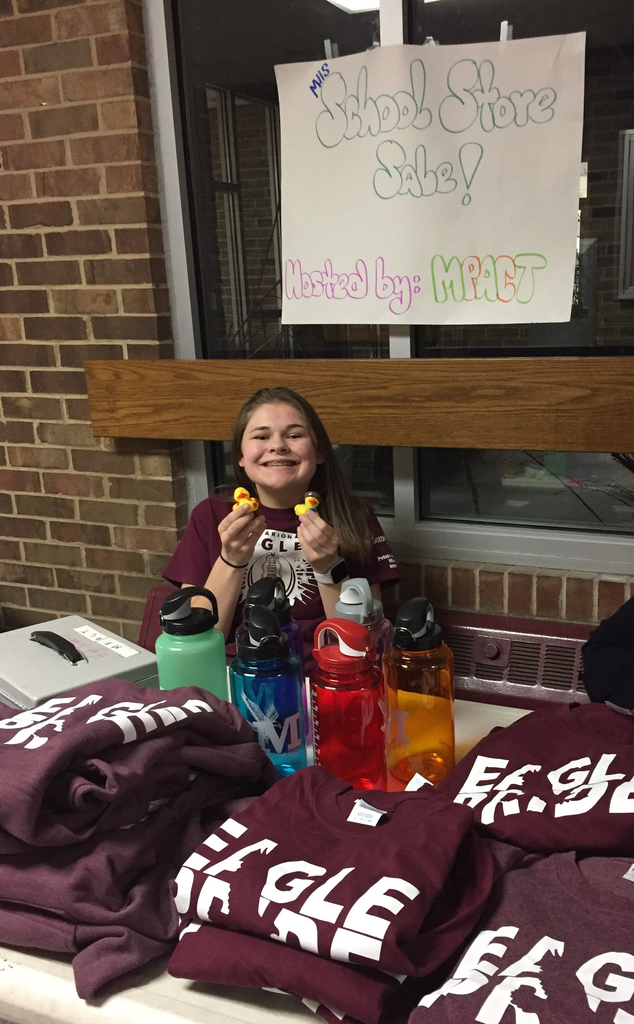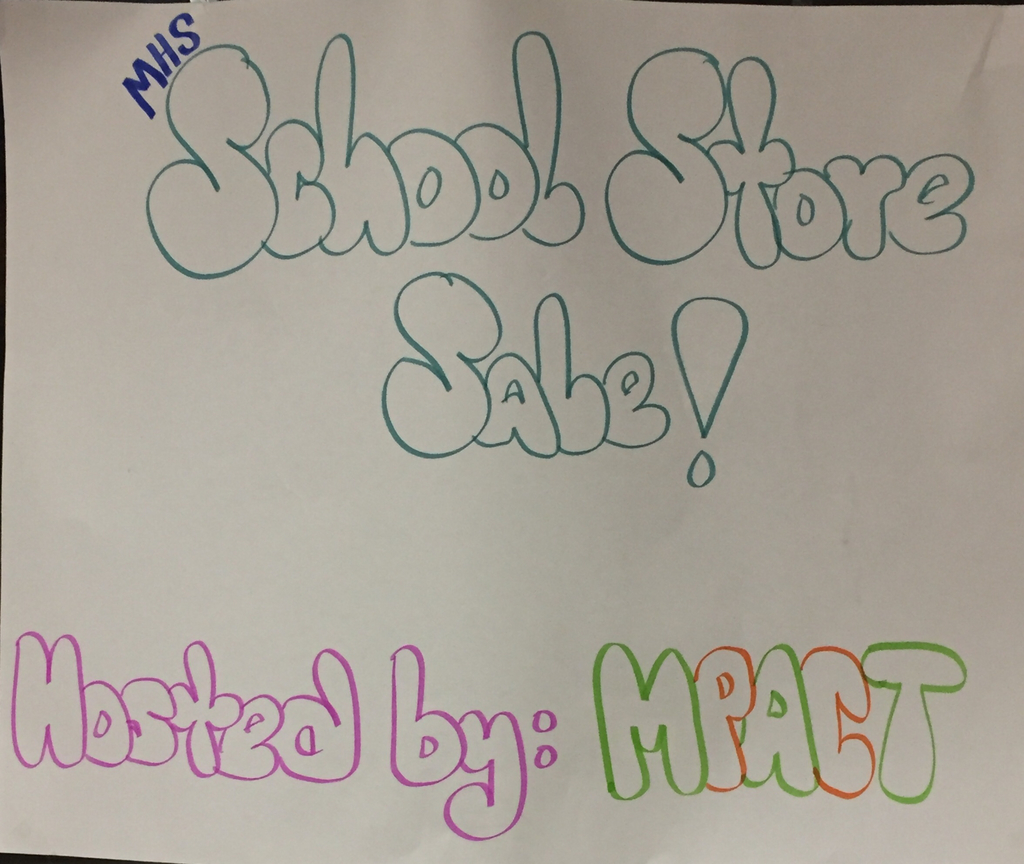 You are looking at the MHS Varsity Cheer team that took FIRST PLACE today in Houghton Lake!! The smiles say a lot! ♥️🦅🥇🏆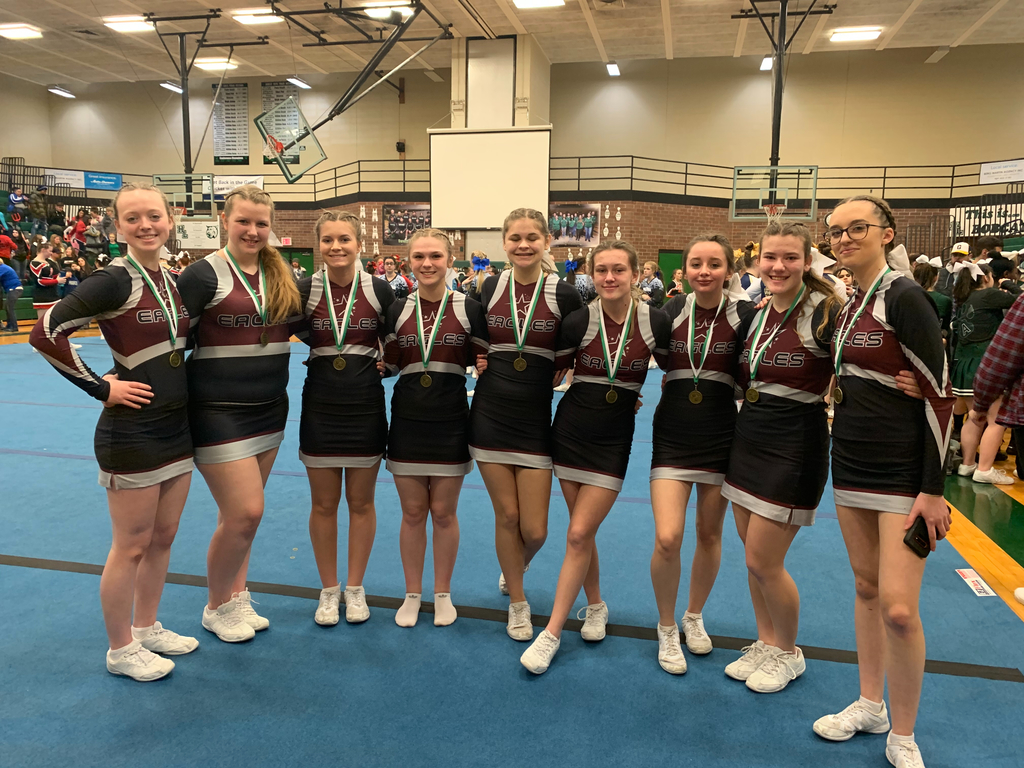 Great week of 🦅 spirit; whether it was dressing for spirit days, the student organized pep assembly, or the game and the dance, MHS enjoyed it!!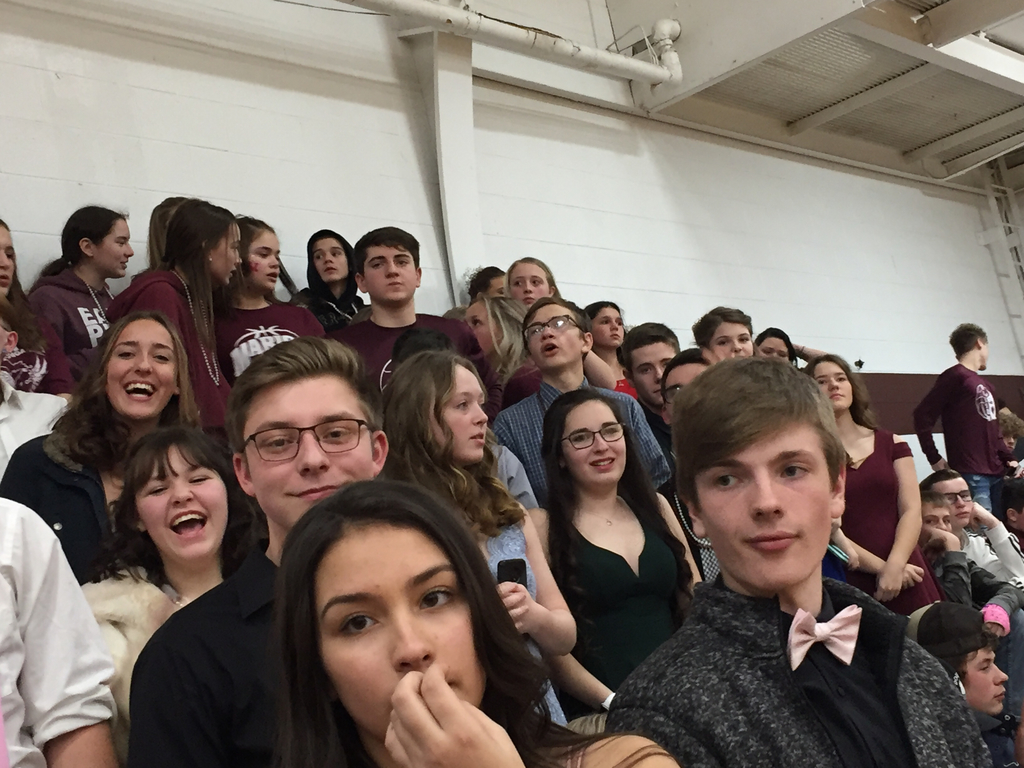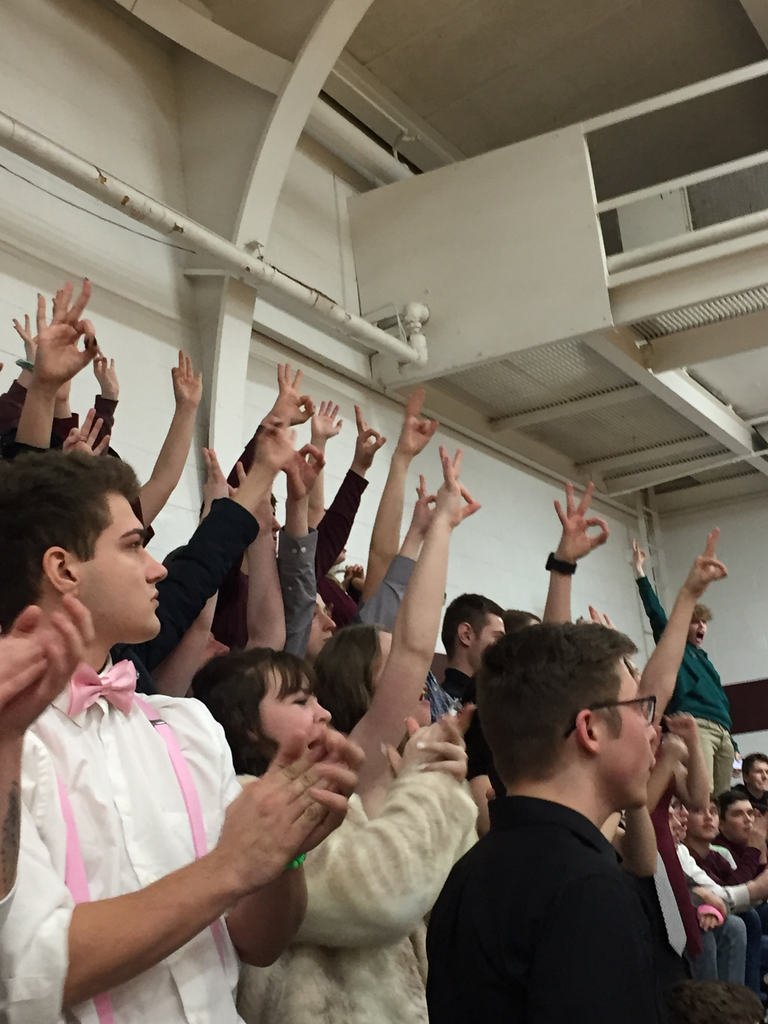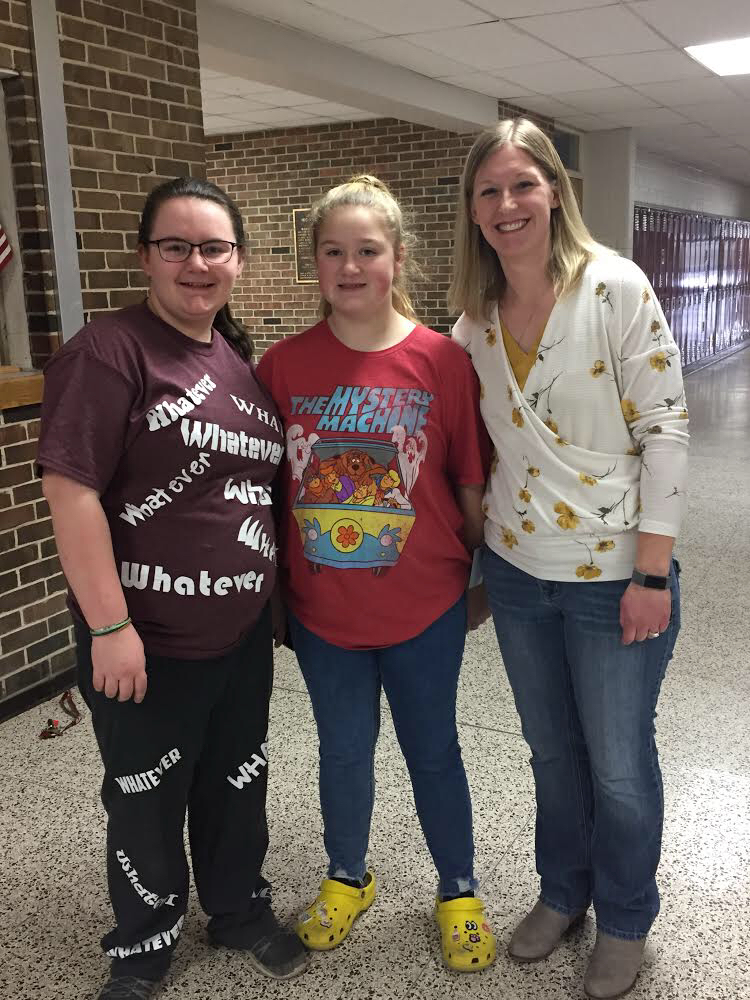 Both the JV and Varsity girls basketball teams brought home victories over Pentwater tonight. JV won 30-25 and Varsity won 53-41. Congrats!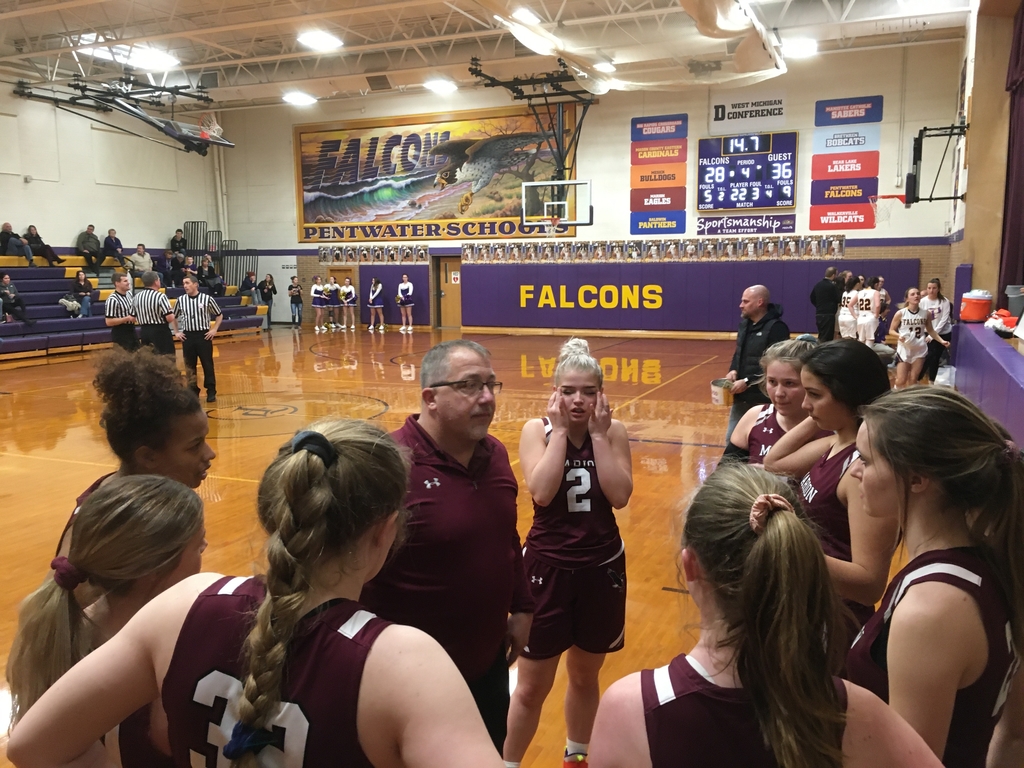 Take the Marion Public Schools 2020 Strategic Plan Survey and help shape the future of our district.
http://bit.ly/2vI0xQE

Congratulations to the seniors of our varsity competitive cheer team: Alyssa Thompson and Riley Kischnick! Big thanks to Coach Prielipp too!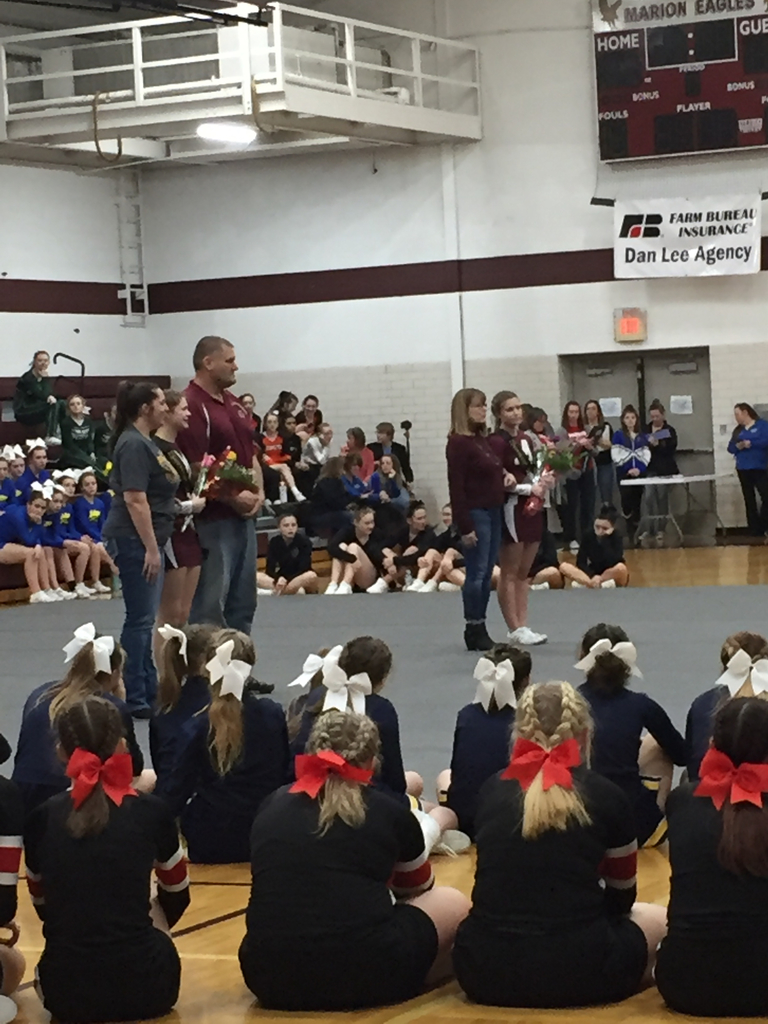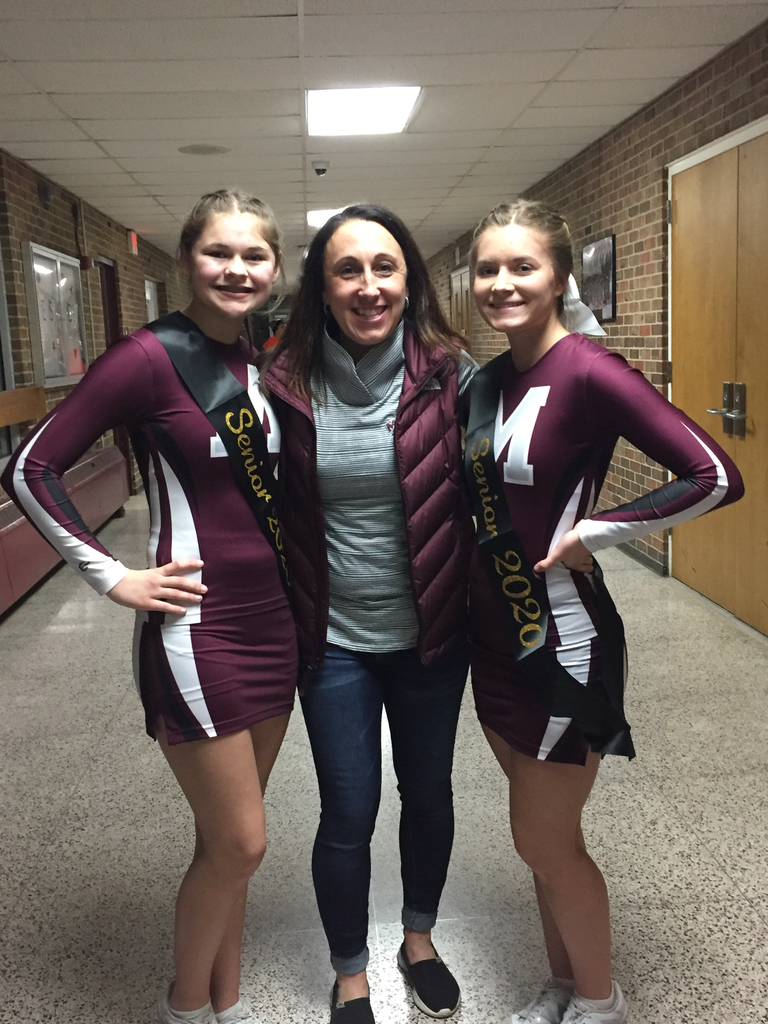 Check out this video created by MPACT students to sell our customized water bottles!
http://bit.ly/39g6iUr

MPACT students finished up the Super-Bowl sub sale with a factory of fun and sub making. Thanks to all who ordered. If you missed it this year's sale, we'll catch you next year!!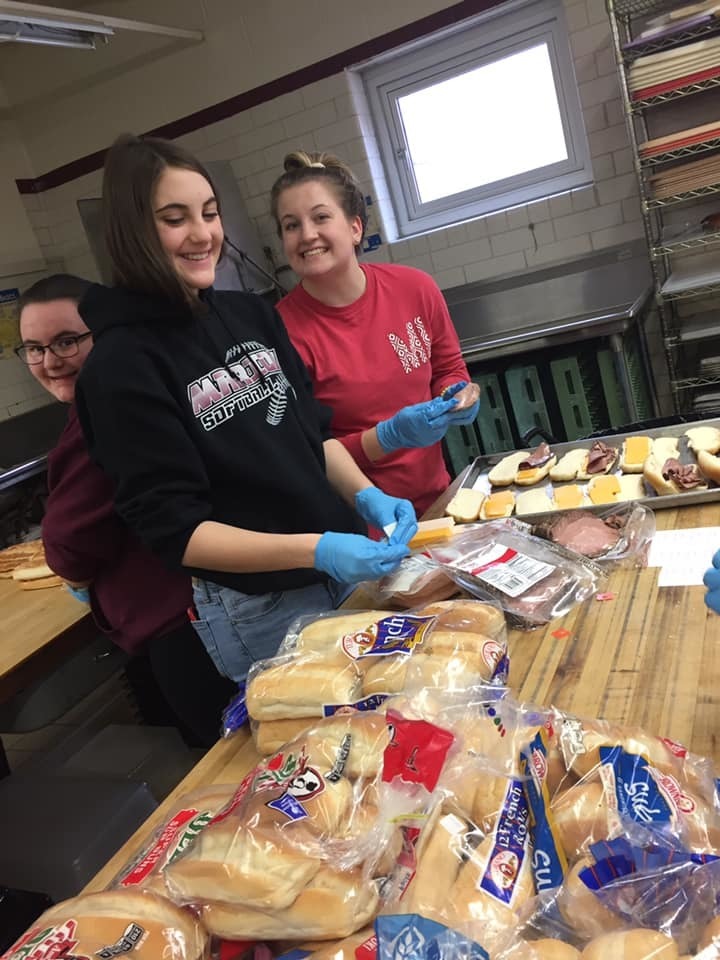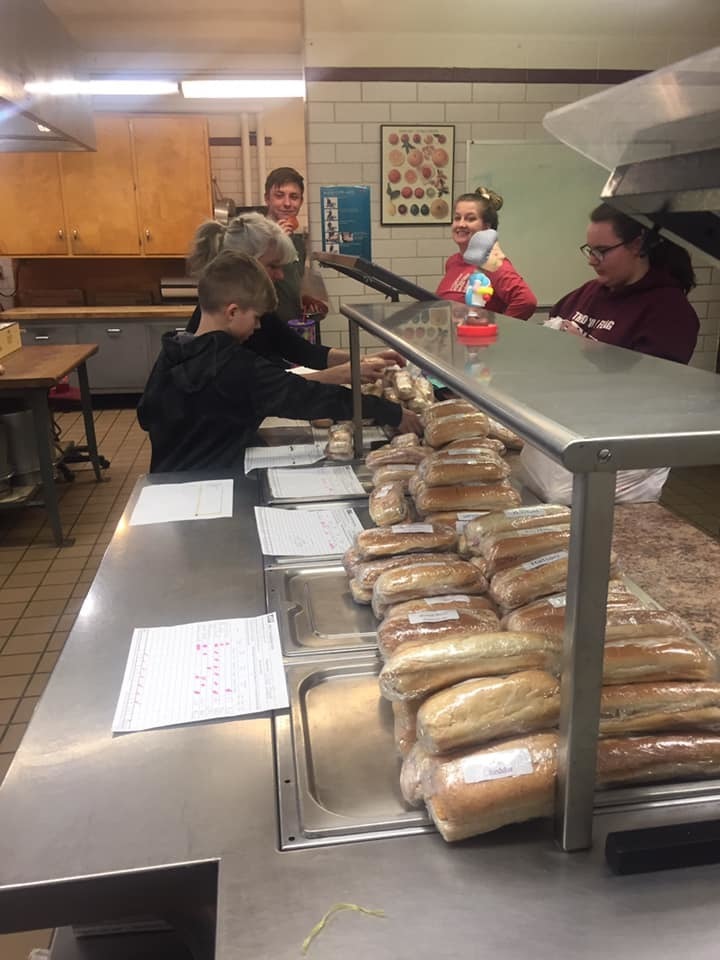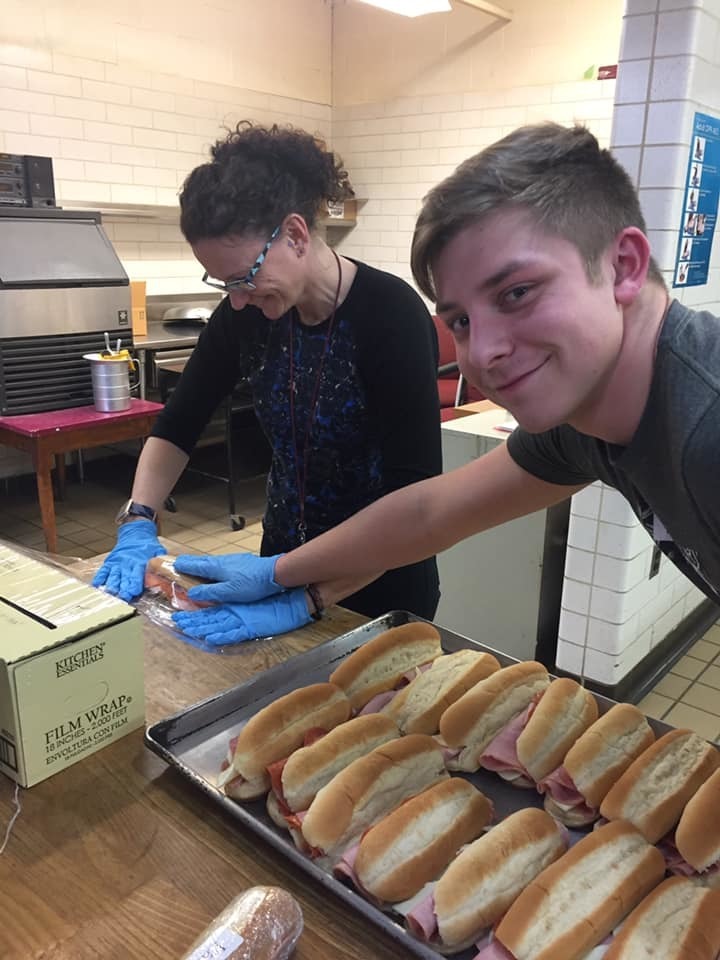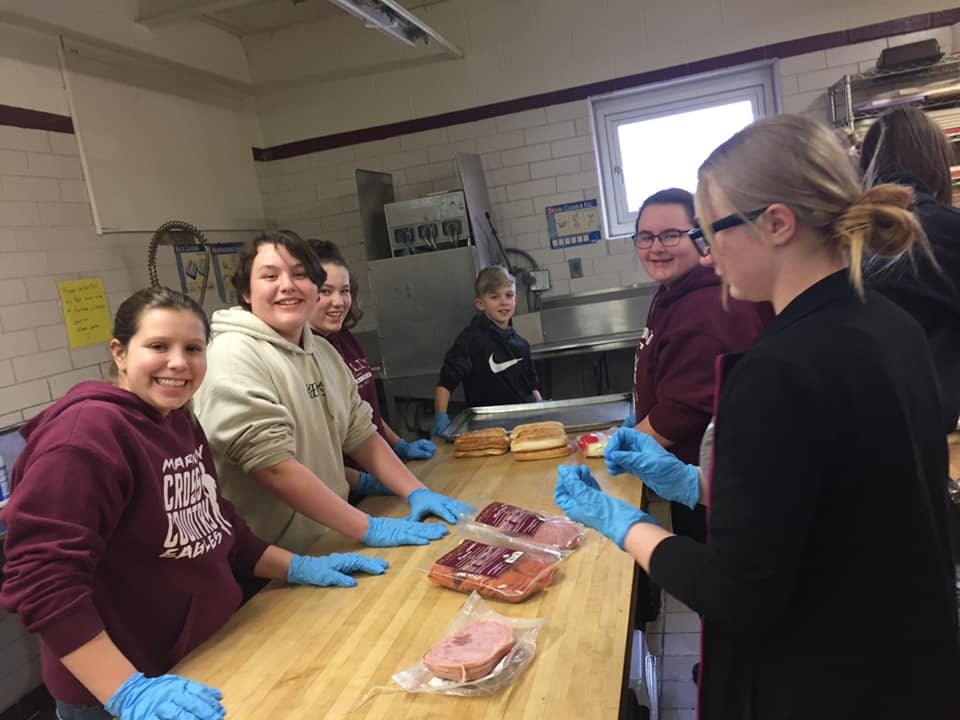 Congratulations to the boys' varsity basketball team for taking the conference win at Crossroads tonight! Both middle school girls' teams won this morning against Mesick, too! Great day for Eagle basketball!! ♥️🦅🏀